Hello guys!
Como ya sabéis, hemos empezado el tema 1 de inglés "free-time fun" en el que trabajaremos los siguientes contenidos:
Grammar: present simple VS present continuous (Unit 7: present continuous for future arrangements). State verbs.
Vocabulary: free time activities and hobbies.
Como solo hemos introducido la parte de vocabulario, os dejamos algunos recursos relacionados con ello:
Hobbies introduction and games
También os dejamos algunos recursos para practicar la comprensión oral y escrita:
Por otro lado, hemos acabado el tema de Social Science y estamos seguras de que os ha salido genial. Fingers crossed! La semana que viene introduciremos el tema 3 "Animals in the world" de Natural Science, asi que os dejamos un vídeo para presentar el tema.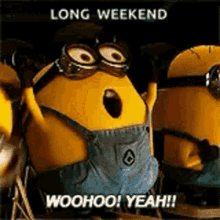 Have a fantastic long weekend!!
Your teachers.